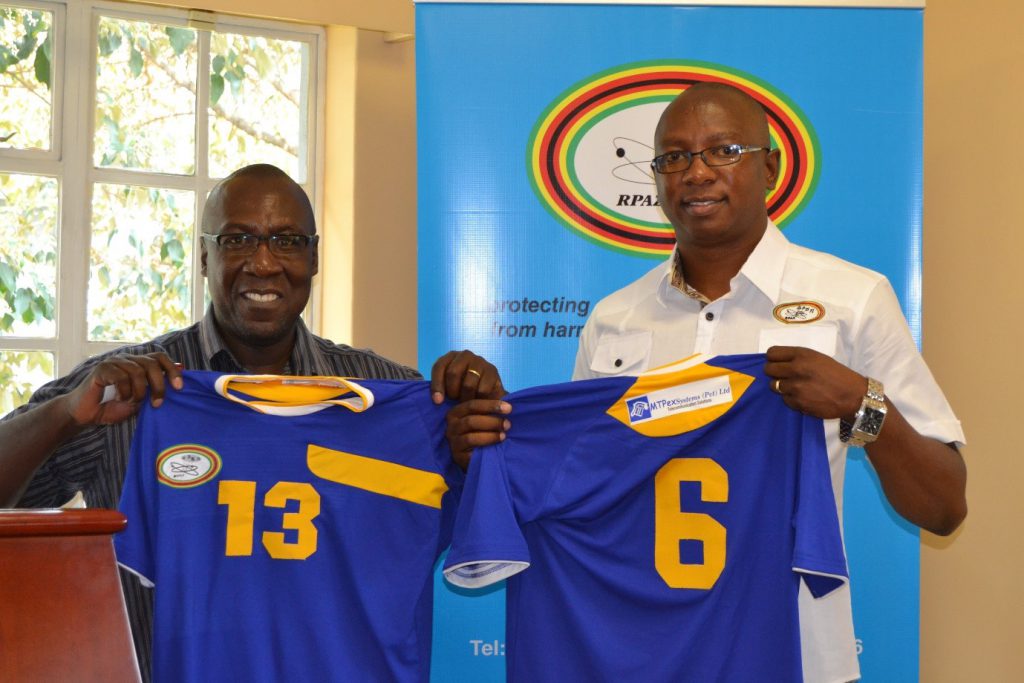 HARARE: Sport plays a very important role in the lives of employees and organisations whose leadership spearhead sporting activities should be applauded and emulated.
Speaking during a handover ceremony of volleyball team uniforms donated by telecommunications solutions company, MTPex, the company's Managing Director Engineer Freddy Mangoma applauded RPAZ Chief Executive Officer Mr Reward Severa for taking a good and noble initiative by affording staff time to do sporting activities.
The donation of uniforms was made courtesy of initiatives by RPAZ Human Resources and Administration Manager, Mr Brian Mutangandebvu.
Receiving the uniforms on behalf of the RPAZ, Mr Severa thanked MTPex for a very noble gesture and promised that RPAZ staff will also become ambassadors of his company's brand.