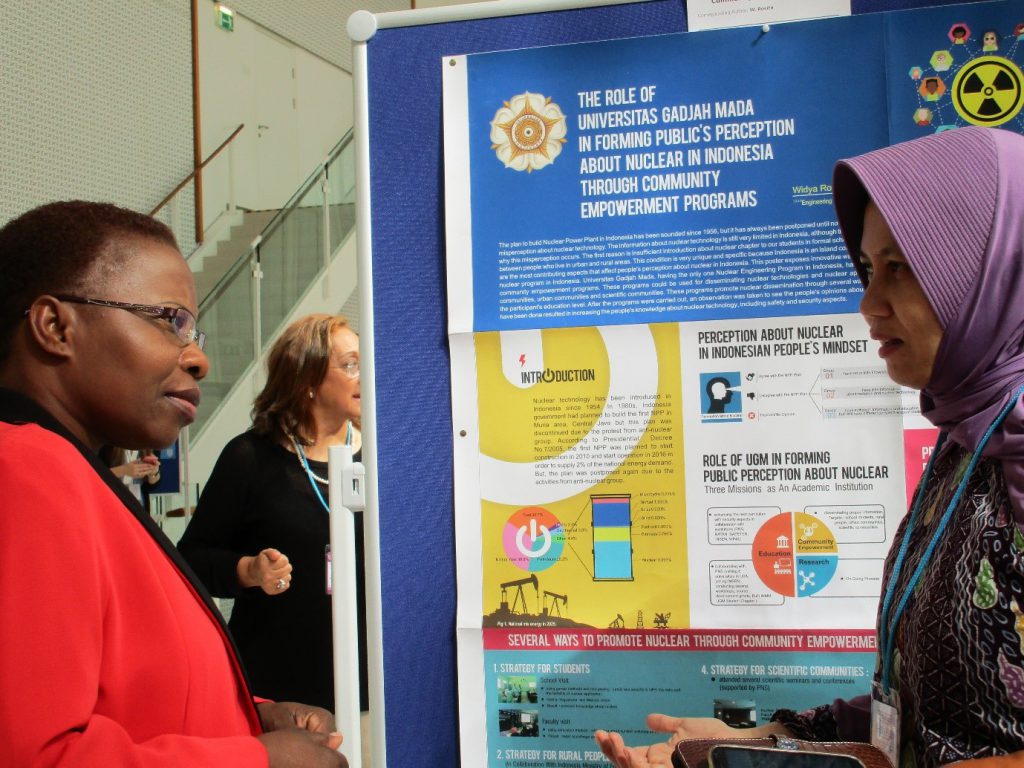 Vienna: About four hundred and seventy women from 62 countries recently converged in Austria Vienna for the Women in Nuclear Annual Global Conference aimed at promoting the sharing of ideas and experiences on nuclear and radiation issues.
The annual event is held in different countries and last year Australia hosted the event and next year it will be Dubai. Participants were drawn from the various sectors of nuclear and radiation.
WiN Global President, Ms Se Moon Park called on women to continue working hard towards development of the nuclear industry in their countries. She also urged participants to continue sharing experiences and formulating ways to further promote the participation of females in this industry.
The programme for the five-day event which started on 24 August and ended on 28 August involved discussions on topical areas in the nuclear/radiation sectors, advances in the treatment of cancer, uses of nuclear energy, visits and tours to the IAEA Incident and Emergency Centre, Seibersdorf Laboratories, Comprehensive Test Ban Treaty Organisation, and to the TRIGA Mark 11 Reactor of the Atominstitut, Technical University of Vienna among many others.
During the conference women lamented the still poor representation of their own in their countries and called on participants to continue lobbying for the inclusion of women especially in positions of authority.
Participants also presented posters on various aspects of nuclear/radiation and these were categorised into four areas: Career Development including Communication; Safeguards; Nuclear Applications; Energy, Environment and Climate Change.
Zimbabwe was represented at the conference by RPAZ Corporate Communications Officer, Ms Bridget Mudota and Radiation Scientist, Ms Petronella Sithole.
At the side lines of the annual conference was a call for African regulators to take seriously the formation of WiN Chapters to enhance cooperation and sharing of ideas and experiences. In this regard a short meeting was held by all women participants from Africa. Ms Margaret Mkhosi of South Africa spearheaded the discussion and it was agreed that all countries present at the meeting will start to make initiatives of recruiting membership and start forming WiN Chapters.